Pathfinders is a worldwide organization for young people grades 5 through 12. Sponsored by the Seventh-day Adventist Church, Pathfinders provides opportunities for youth to become involved in their community, learn outdoor survival skills, and develop a stronger relationship with Jesus Christ.
Southern Union Conference Pathfinder Ministries provides support to conference Pathfinder programs and organizes an annual camporee for Pathfinders across the Southern Union Conference.
There are currently over 2 million Pathfinders around the world. While Pathfinder clubs are sponsored by the Seventh-day Adventist Church, any young person who promises to abide by the Pathfinder Pledge and Law is welcome to join, regardless of their religious affiliation.
Pathfinder Bible Experience 2019 – The Book of Luke
The 2019 Southern Union Conference Pathfinder Bible Experience (PBE) Playoffs will be held on Saturday, March 23th at Southern Adventist University (SAU) in Collegedale, Tennessee
The 2019 SU PBE Guide was given to qualifying teams at their conference level finals. If you did not receive a guide or would like to review the information in the guide it is available to download here  2019 SU PBE Guide
2019 Schedule
PBE testing will take place in the morning! All teams must check-in between 9:00 am and 9:45 am at the Iles PE Center at SAU. All team members must arrive and be ready by for inspection 9:45 am.  Testing will begin at 10:15 am.
All Teams must bring with them to check-in a completed:
Meals Tickets for PBE
New for 2019!  With our continued growth of PBE Program in the Southern Union we are making some needed changes to our Sabbath lunch.  To participate in the Sabbath lunch haystack you must purchase your meal tickets in advance. Donations will no longer be accepted day of. Meal tickets are $6 per person and must be purchased in advance, no onsite/day of sales will be available. To purchase meal tickets please visit https://pbemealtickets.eventbrite.com Once you have purchased your meal tickets simply print the tickets and bring them with you to PBE, you'll turn in your tickets to our hostesses when lunch is served. Tickets must be purchased by March 20th.
School Letter
For those needing a excuse letter for there school you will find the link below. Please remember it is up to each individual school district if they choose to allow an excused absence for your Pathfinders. Please work directly with your school representative to request an excused absence.
Study hard, travel safe and we'll see you March 23rd at Southern Adventist University

PBE Study Helps
Official Translations and Bible Commentaries
How can my club get involved in the Pathfinder Bible Experience? 
If you would like to register your club for the 2018-19 PBE please contact your local conference's Pathfinder Ministries Department. For additional information on the PBE Program please visit the Official PBE website www.pathfindersonline.org/pbe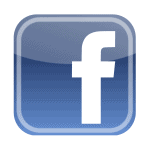 Be sure to follow us on Facebook for more information about all our upcoming events
You can find us at Facebook.com/SUCYouth
The Southern Union Pathfinder Camporee was held October 10-14, 2012 at Camp Kulaqua in High Springs, Florida. Click here to view photos of the Camporee.
For more information:
Resources
Pathfinder Aim and Motto
Pathfinder Pledge and Law
Pathfinder Song