Pathfinders is a worldwide organization for young people grades 5 through 12. Sponsored by the Seventh-day Adventist Church, Pathfinders provides opportunities for youth to become involved in their community, learn outdoor survival skills, and develop a stronger relationship with Jesus Christ.
Southern Union Conference Pathfinder Ministries provides support to conference Pathfinder programs and organizes an annual camporee for Pathfinders across the Southern Union Conference.
There are currently over 2 million Pathfinders around the world. While Pathfinder clubs are sponsored by the Seventh-day Adventist Church, any young person who promises to abide by the Pathfinder Pledge and Law is welcome to join, regardless of their religious affiliation.
Information regarding the Retirement of Southern Union Pathfinder Uniform Patch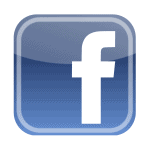 Be sure to follow us on Facebook for more information about all our upcoming events
You can find us at Facebook.com/SUCYouth
The last Southern Union Pathfinder Camporee was held October 10-14, 2012 at Camp Kulaqua in High Springs, Florida. Click here to view photos of the Camporee.
For more information: