Pathfinders is a worldwide organization for young people grades 5 through 12. Sponsored by the Seventh-day Adventist Church, Pathfinders provides opportunities for youth to become involved in their community, learn outdoor survival skills, and develop a stronger relationship with Jesus Christ.
Southern Union Conference Pathfinder Ministries provides support to conference Pathfinder programs and organizes an annual camporee for Pathfinders across the Southern Union Conference.
There are currently over 2 million Pathfinders around the world. While Pathfinder clubs are sponsored by the Seventh-day Adventist Church, any young person who promises to abide by the Pathfinder Pledge and Law is welcome to join, regardless of their religious affiliation.
Pathfinder Bible Experience 2021 – The Books of Hebrews, James, 1st, and 2nd Peter
We are excited to welcome another year of the Pathfinder Bible Experience in the Southern Union. While this Pathfinder year looks very different from the Fall of 2019, we can rest assured that the God of the Bible always stays the same and is our stronghold. During the COVID-19 pandemic, we want to reassure each of you that our number one priority continues to be the safety of our Pathfinders, their families, and staff. In light of the ongoing and everchanging events of COVID-19, we are not finalizing our venue or format for our SU PBE Playoffs at this time. We encourage each of our teams to continue studying hard and diving deep into the 2021 books. Know that your Pathfinder Leadership Team is continuing to work hard as we leave all options for our finals on the table at this time including in-person testing and/or a Zoom or online testing format for our finals. We will continue to update you as we progress through the rest of 2020 and hope to have a better picture of our SU Playoffs at the beginning of next year. So study hard and know that we are praying for each of you. Blessings – Your Southern Union Pathfinder Department
How can my club get involved in the Pathfinder Bible Experience? 
If you would like to register your club for the 2020-2021 PBE please contact your local conference's Pathfinder Ministries Department. For additional information on the PBE Program please visit the Official PBE website
Future PBE Study Books:
2022 – 1 Kings & Ruth
2023 – John
2024 – Joshua & Judges
2025 – Romans and 1 & 2 Corinthians
2026 – Isaiah (ch 1 – 46)
2027 – Isaiah (ch 47 – 66) & Mark
Information regarding the Retirement of Southern Union Pathfinder Uniform Patch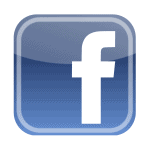 Be sure to follow us on Facebook for more information about all our upcoming events
You can find us at Facebook.com/SUCYouth
The Southern Union Pathfinder Camporee was held October 10-14, 2012 at Camp Kulaqua in High Springs, Florida. Click here to view photos of the Camporee.
For more information:
Resources
Pathfinder Aim and Motto
Pathfinder Pledge and Law
Pathfinder Song