Pathfinders is a worldwide organization for young people grades 5 through 12. Sponsored by the Seventh-day Adventist Church, Pathfinders provides opportunities for youth to become involved in their community, learn outdoor survival skills, and develop a stronger relationship with Jesus Christ.
Southern Union Conference Pathfinder Ministries provides support to conference Pathfinder programs and organizes an annual camporee for Pathfinders across the Southern Union Conference.
There are currently over 2 million Pathfinders around the world. While Pathfinder clubs are sponsored by the Seventh-day Adventist Church, any young person who promises to abide by the Pathfinder Pledge and Law is welcome to join, regardless of their religious affiliation.
Pathfinder Bible Experience 2020 – The Books of Ezra, Nehemiah, Hosea, Jonah and Micah
The 2020 Southern Union PBE Playoffs have been canceled due to the ongoing COVID-19 challenges. We look forward to seeing you in 2021 when we pray that we can meet together again for the next Southern Union PBE Playoffs. The books of study for 2021 will be – Hebrews, James, 1st & 2nd Peter
2020 Schedule
PBE testing will take place in the morning! All teams must check-in between 9:00 am and 9:45 am.  All team members must arrive and be ready by for inspection 9:45 am.  Testing will begin at 10:15 am.
All Teams must bring with them to check-in a completed:
Meals Tickets for PBE
We are excited to be partnering with the South Atlantic Conference to offer meal packages for our 2020 PBE event. There are 2 ticket types available for the event. A lunch-only option and a breakfast and lunch option.  All meal tickets must be purchased in advance of the event, meal tickets will not be available onsite for purchase. Once you have completed your purchase online, please print your tickets and bring them with you to the event.  Meal tickets can be purchased through Eventbrite at  https://supbemeals.eventbrite.com
Housing
UPDATE: All housing at Camp River Oaks has sold out.
Lodging is available in Orangeburg, SC at national hotel chains off of Interest-26. Please contact the hotel of your choice to make reservations.
School Letter
For those needing an excuse letter for their school, you will find the link below. Please remember it is up to each individual school district if they choose to allow an excused absence for your Pathfinders. Please work directly with your school representative to request an excused absence.
2020 Books
Pathfinders will not be responsible for the following chapters in the books of Ezra and Nehemiah:
Ezra 2
Ezra 8:1-14
Ezra 10:18-44
Nehemiah 7:7-63
Nehemiah 10:1-27
Nehemiah 11:3-12:26
PBE Study Helps
Sample Questions from Area/District Level English/Spanish
Additional Resource on the book of Ezra (message from the NAD)
PBE leaders, we are sharing this new resource for you as you discuss and study the book of Hosea with your Pathfinders. We understand that some of the topics can create tough conversations and would like for you to have a tool to help you make a good decision as to how to engage your Pathfinders while discussing this book. We hope this can help in the conversation and help your team understand clearly the main points of the book of Hosea.
How can my club get involved in the Pathfinder Bible Experience? 
If you would like to register your club for the 2020-2021 PBE please contact your local conference's Pathfinder Ministries Department. For additional information on the PBE Program please visit the Official PBE website
Future PBE Study Books:
2021 – Hebrews, James, 1st & 2nd Peter
2022 – 1 Kings & Ruth
2023 – John
2024 – Joshua & Judges
2025 – Romans and 1 & 2 Corinthians
2026 – Isaiah (ch 1 – 46)
2027 – Isaiah (ch 47 – 66) & Mark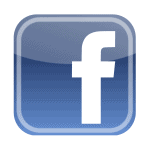 Be sure to follow us on Facebook for more information about all our upcoming events
You can find us at Facebook.com/SUCYouth
The Southern Union Pathfinder Camporee was held October 10-14, 2012 at Camp Kulaqua in High Springs, Florida. Click here to view photos of the Camporee.
For more information:
Resources
Pathfinder Aim and Motto
Pathfinder Pledge and Law
Pathfinder Song