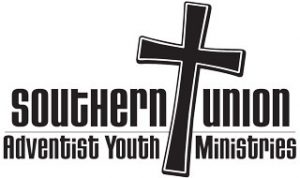 Young people play an important role in the church. In the Southern Union, youth are encouraged to become involved! Youth helped start the Seventh-day Adventist Church and the Southern Union believes in continuing the tradition of youth involvement. By providing resources for youth leaders and encouraging youth through union wide events, we want to help youth be active soul-winners, involved in their community, and be ready for Christ's return.
Union Level Pathfinder Bible Experience – March 25, 2023
The Pathfinder Bible Experience (PBE) is the Official North American Division Pathfinder Bible study program. Some affectionately call the program Bible Bowl. Each year, teams of six club members study a book of the Bible (alternating Old Testament and New Testament), memorizing large portions of God's word.
Union Level PBE information as follows
Date: March 25, 2023
Registration deadline: March 17, 2023
Location: Georgia Cumberland Academy, 397 Academy Drive SW., Calhoun, GA 30701
Additional registration and meal information to come.
For additional information and resources on PBE visit Home – Pathfinder Bible Experience (nadpbe.org) 
Videography/Photography Release Form