My City S.O.S. is a 40-day service initiative that seeks to demonstrate God's love in practical ways to the city. It can be described in three words:
Intentional | Impact | Involve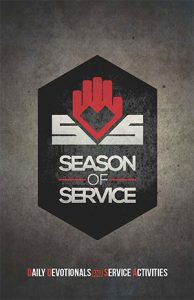 The plan has three simple steps:
A daily service activity that any one person can do. This is encouraged in the daily devotional called My City S.O.S. Download the devotional! English [PDF] | Spanish [PDF]
Each church department/ministry selects at least one service project that they as a team can participate in within the 40 day period.
A Sabbath celebration of service in the local church to affirm and thank volunteers for their service at the end of the 40 days. We recommend that you invite and pray for civic leaders and local service organizations on this date.