Evangelism Conference (EC3)
The Southern Union Evangelism Conference(EC3) is an annual conference that provides training, networking, and inspiration for evangelists, pastors, lay pastors, Bible workers, and church administrators involved in Evangelism. This annual conference aims to empower disciples to prepare, proclaim, and preserve a culture of Evangelism throughout the Southern Union.
EC3 – 2022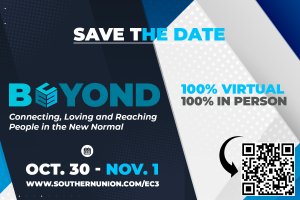 Location: Hamilton Community Church, Chattanooga, TN
Why Attend?
*Main sessions and seminars with dynamic pastors and leaders who share your passion for Evangelism.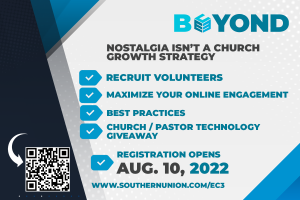 *100% of your registration fee will benefit a Community Service Organization
*Both virtual and in-person registration