Free Book Offer from Religious Liberty
Supplies Limited. Get Yours Today.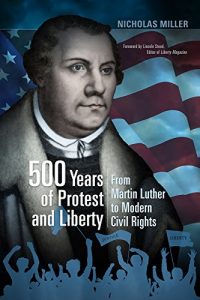 500 Years of Protest and Liberty. By Nicholas Miller.
The religious liberty department is offering this free book, while supplies last. Dr. Miller has explored different issues of religious liberty from the start of Protestantism during Martin Luther's time to present. Understand the issues through this book of compiled articles from Liberty Magazine. This book serves as a reminder of who we are as protestants and where we are going with prophecy.